UH-mazing! Last night, we watched as you all helped us nail our FIRST STRETCH GOAL! 
Thank you to everyone who has jumped on this folky bandwagon of feelings thus far...we are amazed, inspired, and energized by your belief in us. It is difficult to describe how incredible it feels to have this community as our backup band - a virtual sea of kindred spirits offering support and love. Wow, y'all.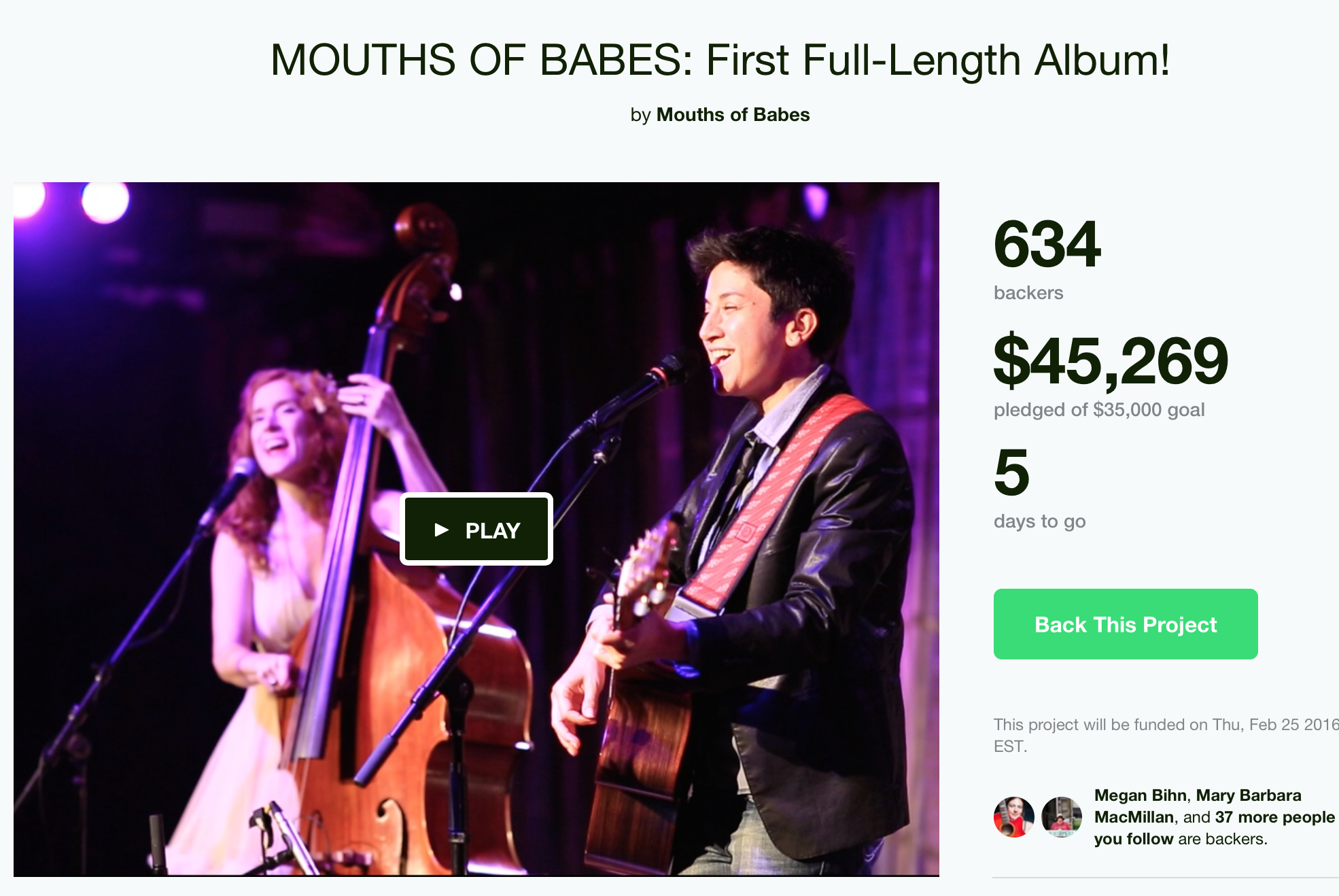 We still have FIVE DAYS left to do as much as we can do with this momentum, so let's keep it going! Next up: 
STRETCH GOAL #2 - $50,000 - TOUR SUPPORT & MUSICIANS 
A huge part of releasing an album is taking it out on the road, but it's also one of the most expensive, and we can't always travel and far and wide as we'd like. Hitting this stretch goal would give us the leeway to travel to more cities for our CD release tours (possibly even internationally) and to bring along a musician or two when it makes sense to help fill out the sound. 
As a reward, we have a special treat for you: 
If we hit this stretch goal, ALL BACKERS at the $25 level and above will get an exclusive, digital SPECIALLY CURATED GREATEST HITS ALBUM of Ty & Ingrid's favorite songs they've ever recorded! The album will include songs from ALL our previous projects (Girlyman, Coyote Grace, Captain Gravel, The Garden Verge, Ty's solo album, and MoB's EP) as well as personal notes about each song. 
Five days...a lot can happen. So please keep sharing and let's make this Kickstarter one for the record books. ;) 
Thank you again for your love and support! 
Love, Ty & Ingrid