HAPPY NEW YEAR, FRIENDS! 
We hope you this finds you snuggled in somewhere today drinking a hot frothy beverage and enjoying MAXIMUM COZE.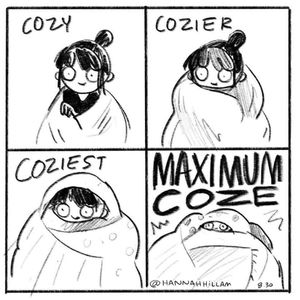 Personally, we have no intention of getting out of our pajamas today, as the snow continues to fall here in South Philly. We're currently at Ty's mom's house, enjoying her soulful Jewish cooking, packing on the pounds (totally worth it), and readying ourselves for a very busy 2017. 
Next up: The 2017 CD RELEASE TOUR
Later this month, we'll be kicking off our CD release tours for Brighter In The Dark in the NORTHWEST, with many dates all across the U.S. (and hopefully beyond!) to follow. We're excited to have special guest musicians, including a full band (for the first time ever) on select shows, and all shows will feature lots of tunes from the new album. 
Please come out and help us celebrate! We can toast to a new year, new music, and a new chance to make the world a better place. 
The shows listed below are just the beginning, so be sure to check back for more dates. If your town is not listed, write to us with your suggestions. Better yet, host a house concert or private party. 
And once again, thanks for being the absolute best part of our 2016. Because of you, we got to unleash our creative beasts, collaborate with some of our favorite musicians, and go make the best album either of us has ever made. Over the past couple weeks, we've mailed out nearly a thousand packages* to those of you who Kickstarted and pre-ordered last year. We hope you are enjoying the new music as your COZE STATUS reaches peak levels! 
All the love, all the time, 
Ty & Ingrid 
*Some of you may have received a broken CD in the mail, due to a postal processing error. If yours arrived broken or cracked, please write to us and we'll replace it ASAP.
 
FRI 1/27, 7:30pm - PORT ANGELES, WA - JFFA CONCERT SERIES 
SAT 1/28, 8pm - GIG HARBOR, WA - MORSO 
SUN 1/29, 7pm - PORTLAND, OR - CAFE ARTICHOKE 
WED 2/1, 7:30pm - SEATTLE, WA - THE TRIPLE DOOR 
2/4 - 2/11 - OLIVIA FESTIVAL AT SEA CARIBBEAN CRUISE 
SUN 3/5, 6pm - DECATUR, GA - EDDIE'S ATTIC 
FRI 3/24, 8pm - PETALUMA, CA - MYSTIC THEATER 
SAT 3/25, 7pm - SACRAMENTO, CA - HARLOW'S 
SUN 3/26, 7pm - BERKELEY, CA - FREIGHT & SALVAGE 
THURS 5/11, 8pm - ANN ARBOR, MI - THE ARK 
FRI 5/12, 8pm - SPRING LAKE, MI - PIN DROP CONCERTS 
SAT 6/10, 8pm - SAN PEDRO, CA - THE GRAND ANNEX 
MORE 2017 SHOWS TBA. See the show dates page for updates & details. 
For booking information, see our booking info page.